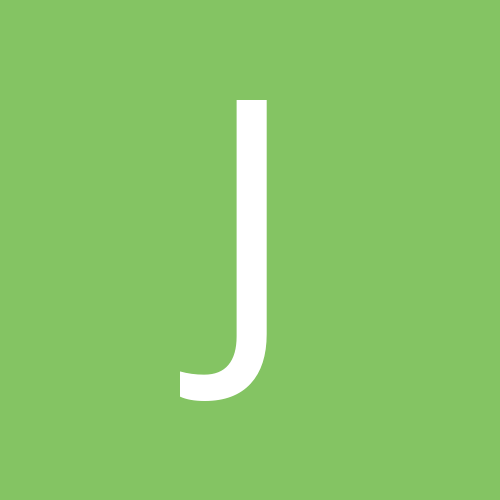 Content count

40

Joined

Last visited
Community Reputation
0
Neutral
General Info
Location
Gender
Car Type
Car Model
UPDATE: Pretty much everything is sold, except the carbon headlight covers, bride interior,type x tail lights and the non ABS BM50

It's solid red, sparkly back, and it's the medium/regular size. I'll take $640 for the seat pickup

Also location is Gold Coast, QLD

Sorry I can't work out how to post pictures here, it's a 1993 180SX

Massive partout, only genuine parts no cheap/replica!!!! Everything can be seen in car running! A ton of parts are on hold for friends so I didn't list them, but everything aftermarket on the car is for sale! Tuned to 350RWHP/260RWKW on United E85 by EFI Performance RS*R front pipe $170+stock NISTUNE ECU $340 GREDDY enlarged baffled sump $340 HARDRACE Engine Mounts $140 GKTECH Turbine Compressor outlet clocking kit $40 DBA 4000 T3 Club spec slotted front rotors 296x30mm $240+stock DBA X Drilled/slotted rear rotors 297x18mm $$140+stock HSD HR Coilovers $740 Front strut brace $90 Rear strut brace $90 USDM Genuine OEM Z32 BM50 non abs brake master cylinder RARE $170+stock CUSCO brake master cylinder stopper $60 BRIDE (Genuine of course) Zeta III FIA approved driver's seat $740 BRIDE FG Drivers Rail $270 BRIDE gradation fabric reupholstered doorcards, glovebox, centre console $140+stock TAKATA (Genuine of course) Drift III ASM 4 point harness $240 TRUST/GREX weighted shift knob $30 ORIGIN LABORATORIES Carbon Fibre Side Splitter $190 ORIGIN LABORATORIES Carbon Fibre Headlight covers $160+stock NISSAN Genuine OEM Aero Plastic Side Skirts $240 C-WEST GT Wing II Dual Element $440 WORK CR Kiwami 500kms old as new: $1840, or $540 more with tyres below (cost $1000, also 500kms old) F: 18x9.5 +0 ACHILLES 123S 255/35/18 R: 18x10.5 +15 ADVAN AD08R 255/40/18 TYPE X Genuine OEM plastic front bar with FRP front lip, all inner brackets, foam, indicators etc. $650 TYPE X genuine tail lights $670 CARBON FIBRE exterior B pillar skin $60+stock CARBON FIBRE skinned stereo surround $60+stock CARBON FIBRE rear pods $140 GREDDY turbo timer $40 ABS Plastic vortex generators $40 a set Message me for any pics!

For sale is a kit that quite simply makes your 180SX look 172% better. It has a bonus OEM carbon kevlar overlay on the centre garnish but it needs replacing anyway lol, you can buy another overlay from Nissan or you can just remove it and run the garnish without like most come. Taillights and garnish itself have no cracks All plugs and wiring included.

Can you give me a price please?

willing to send the tension rod brace?

I have +55mm guards lol, already swallow up the size so smaller wheels wouldn't be the best for my street rep . Definitely should have went smaller guards, only did it because previous 17x8.5 +30 wheel touched on coilover and wanted to just have max clearance so I never had to worry about clearance again... the fact the front wheels turn completely flew over my head Well that and I wanted max concave on wheels I already hammered the tabs flat, I can't believe you could even run neg offset without doing those... some presumably spot welded bits still bump up a bit, where they touch is below middle so raising car won't help. Just ordered a pair of 255 35 18 tyres to replace, smaller diameter than the 275 40 17 so if that doesnt work it is the offsets fault, will probably get the grinder out just to give me enough to do a u turn. Thanks heaps guys!

Thanks heaps! Was ready to do the PITA job of swapping balljoints! Hopefully the 35 profile helps, if not might have to go 'stance kid' on tyre size...

Hey guys, so I've got 18x9.5 +0 wheels with 255 40 18 on the front of my 180, and after cutting the front bar pod and side skirts,they still touch on the left and right of the middle on the body about 0.5 turns to go till full lock. I've got Hardrace roll centre correction ball joints, and I've noticed that GKtech mention that their roll centre adjusters increase scrub radius/can cause clearance issues. Can any suspension geniuses please tell me if these longer ball joints will have the same effect/are making this problem for me? I'm moving to 265 35 tyres, and on 18x10.5 +15 wheels if they clear struts as higher offset reduces scrub radius regardless of width, correct? If they don't clear struts I'll just put the 265 35 on the 18x9.5 +0, but I'm not sure that will be enough hence thinking of going to stock balljoints if necessary. It looks like they only touch in the middle of tyre so I dont think the slight width increase will hurt, but profile should help, I think... Have already touched up caster so the wheel isnt too much to one side. Thanks guys!

+1 not worth it unless you get a used Tomei for a few hundred. If you need a stock one pm me I've got one that was replaced by, you guessed it, a used/cheap Tomei.

5th gear ratio is slightly different, turbo box will rev lower in 5th. That is all.

Cheers! The ARP's recommended is 90 ftlbs=122Nm, hence wanting to step it down a bit and avoid a tragedy.