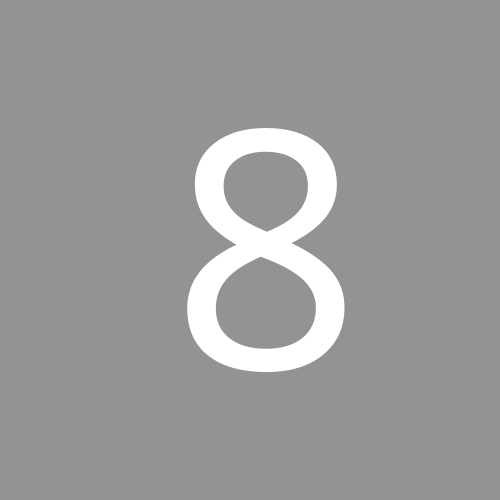 Content count

30

Joined

Last visited
Community Reputation
0
Neutral
General Info
Location
Car Type
Car Model
Ok so its been a while since I last posted but I haven't had much time of late due to work and the house has taken a lot of money as well. But I did manage to remove the transmision (I had steel caps on when i was doing it for all you OH&S police) And since then been busy with work but did manage to buy a couple of things, one of them was a powertune twin pump fuel hat ( this should support the flow of a 460L pump) And I also manage to get my hands on a rare secondhand ARE billet sump, and after going and meeting the guys from ARE it was interesting to see how they thought out of the box with it. I will post up some pics later but basically they looked at how motorbikes handle oil control. Also got a bucket worth of bolts back from being replated and if I get a chance I will start reassembling the rear cradle. Biggest question at the moment is where did everyone mount their surge tanks if they went for an under the car solution?

Not much happened this weekend but did get some nice Aeroflow brake line fittings and decided to mount the rear lines. I removed all the old plastic clips before painting and put some nut inserts in and some nice stainless bolts and think it looks rather good. Seem to have an issue uploading he pic from my iPad so will have to wait till tomorrow. Another mate took the old heat shields and brackets to sandblast them and afterwards they will be powder coated.

The black and white one. As for the cutout I will see what I have left but it's done in cheap low tack painters vinyl not the good quality stuff.

Thanks Blingcomander Anythoughts about the paint job?

I have a vinyl sticker cutter which makes it easier. Thanks for the comment I am trying just to make it neat and tidy all rounder. Has anyone run their own hardline? if so how did they straighten it out?

So I used the RustBlast and spryaed that on for a good 15mins (you can't let it dry whilst spraying it on) then washed it all off. It did leave some misty white areas after it dried but that is suposedly the etching part of it working. So on Sat called a mate and we got started painting it, now we only used paint brushes as it was too hard to use a spray gun. The first coat went on ok and then we waited 4hrs and applied the second coat. It does level out slightly so I think it left an ok finish And before anyone asks I know it is bad to let the rear calipers hang like that but it was only for the painting section and they are going to be replaced as well. Also managed to get the last bushes for the rear end (swaybar mount and front diff mounts) so its slowly comming together) Next will hopefully be removing hte gearbox and paint more of the underside. I may have to reorganise the garage a bit as I seem to kep running out of room lol I saw this pic on the web and think it could look ok (without the logos and smoking ace) but do you think?

Well I have been a little slack updating this but work has been kicking my butt at the moment. I assembled the Diff and thanks to a mate we managed to fit the temp switch. Then I looked at installing the subframe and cooler and saw a bit of surface rust just starting to appear on the tow hook so had to remove that and gave it to a mate to sandblast so i can repaint it. Whilst I was under there I thought I have spent the time makign these parts look good but now the rest looks crappy so I decided that maybe a new rust protection and repaint could be in order. So went to Autobarn and found a Chassis kit from KBS Coatings they are an aussie company and their product is getting great reviews. So I removed the fuel tank with help from a mate and then dropped the suspension and removed other brackets where I could (I didn't want to remove the brake lines completely as I will just pop the brackets off when i get to the painting stage. Then gave it a wash with water and wow the amount of crud that came out was amazing!! So let it dry and then wiped it over with prepsol and let it dry. Then sparyed the AquaKleen on and washed it down after that. As you can see it look pretty clean under the rear now. Next is to use their rust blast and then paint the underside with their sealer (I chose gloss black (hopefully nice and easy to keep clean) which when dry sets rock hard and will resist chipping. Whilst that is happening I need to sandblast the heat shields and repaint them and paint some brackets. Then I get to hopefully move to the front end.

Hi Guys, I am upgrading the fuel system and want to install larger fittings into the fuel lid of my S14, to keep up with the fuel pumps. Essentially is am looking at; Walbro 460L in tank pump 2-3L surge tank Holley Dominator Main pump -8 line to the fuel rail 1200cc - 2000cc injectors -8 return to the surge Now the return to the tank from the surge is the main one in question, Aftermarket Industries reccommends a -10 to eliminate any pressure buildup which I have no problems with but just need to know how ot get a -10 fitting in there that won't leak. Otherwise is anyone making a metal version of the fuel lid that I can mod. Any advice is welcome as I really want ot start putting the rear end back together.

Are they going to make an s14/15 version?

Hi Guys, Here is the build of my S14a, I bought it a while ago for a really good price and many times have threatened to sell it but never could go through with it. So now decided to build it up and have some fun with it whilst still having it a tidy street car that can do the occasional track day and motorkhana. I managed to come accross some Ikeya Formula lower control arms front and rear and cusco arms as well so decided to fit them all up as well. I also got new bushes pressed into the knuckles and got a spare rear cradle and had welded in the reinforcement plates from GKTech and then painted the entire cradle to help stop any rust. So it started with needing some new suspension and found a set of Ohlins for sale I then took it up to MCA for Murray and Josh to look at it as it just didn't feel right and they ended up changing the springs out and now it sticks to the road. Then I ordered a Topstage front lip with the eventual goal of addin a full front undertray And after doing a bit of researching I found in england S14's came factory with a diff cooler so after asking in one for their forums I had one sent over, problem is it was a bit rusty so sandblasted it and and after a coat of paint its looking a bit better, I also decided for my peace of mind that I would add Aeroflow fittings to it so hopefully I won't have any leaks Then decided to sort out the braking department, and after getting a set of brembos that looked a bit worse for wear I sandblasted them (obviously taping up all the holes) And painted them deciding the Brembo logo was a bit boring I did the silvia logo instead but all in paint (no stickers). Added in some GKTech braided lines and T3 rotors. I have to finish fitting the new master cylinder and it will be complete but still a bit more to do in the rear end. So on my list to do for the rear end is: Assemble the Nismo 1 1/2 diff Sort out the fuel system Wire and plumb in the diff cooler Sort out a decent Cat back exhaust system (my old CES one is rusted) Relocate the Battery to the boot Then I get to move onto the engine bay Any help or info is greatly appreciated esp with the fuel system. I have aquired some other bits that I will put pics up once I have installed them.

He means the other end away of the hose from the fuel hardline that runs underneath your car. You should have that hose finish around the bottom drivers side of the tank.

OK managed to punch a hole through the firewall at work So here is the factory diff cooler Then sandblasted And all cleaned upp and painted The Brembos before Sandblasted And all cleaned up overhauled and on the car

Ok been a while since I last updated this.... So since then I have done a bit of work on the car but then bought a house so that is slowing things down a fair bit. I went and did some digging on what differences the S14 has between countries and was a bit surprised. So after reaching out to a couple people overseas I managed to get the Factory Diff Cooler and started cleaning it up so it could be fitted to the car. So I sand blasted the outer stuff after taping everything up and then painted it all. As its under the car i didn't worry about filling in when the rust had eaten as its a little over kill. I didn't trust the old cooler and on closer inspection think I may of found a small pin hole, so down to PWR and I bought a new cooler got a bracket fabbed up and change dthe fittings over to aeroflow so hopefully it won't leak. Then found a spare cradle and ordered the GKTECH support weldins and then repainted that as well. Put the new bushes in and new diff bushes. While I was at it I bought a set of brembo brakes where the previous owner had sprayed black paint over them and it had bubbled due to heat. So once again sandblasted (after double taping every hole) and repainted. Decided the Brembo logo could be replaced with the silvia logo and did it all in paint (no sticker problems ). I got all the clips and bolts recoated even for the rear drum setup and bought some project MU drum shoes. Did the same for the Knuckles and pressed in new bushes while they were off the car. Then I started reassembly, I got new bearings and studs mainly for peace of mind and so far have completed the fronts and now onto the rear. Just sanded the diff housing and painted it, now have to reassemble and it will be full steam ahead. I want to try and plumb the fuel setup and then move to the front of the car (I have made the decision on the engine and SRVET is whats happening to it). But the question i have for people is the fuel setup, I was thinking maybe walbro 460 to a undercar surge (unsure how large I should make this) and maybe a holley dominator pump. The aim is to run a high powered motor and have the flexibility to run E85 when I want to. Anyone able to weigh in on that setup? Cheers Troy (can't post pics from work so will have to wait till later

How much for the interior lights, sun visors and rear view mirror shipped to Brisbane 4122?

Do you have the black sun visors and interior lights and if so how much?