hey guys
we have just come into some stock of some seat rails to suit MOST aftermarket seats
these will fit BRIDE, SPARCO, RECARO and most china seats (inc just jap ones)
these are made form nothing but the best quality materials in the best design possible
both low (recliner style) and super low (fixed back side mount) rail designs are available
these kits are extremely durable and come with everything needed to fit fully boxed
they suit a wide array of seat designs from bride to sparco to recaro to most china seats
if you have a set of racing seats in your garage with no way to fit them, this is exactly what you need for a 10 minute bolt in job!!!!!!
in stock for
s13
s14
s15
r32
r33
r34
both drivers and passengers
if you have any questions please dont hesitate to ask! if you are unsure whether these will fit your seats or not, send me a PM and we will take some measurements for U!!!!!!!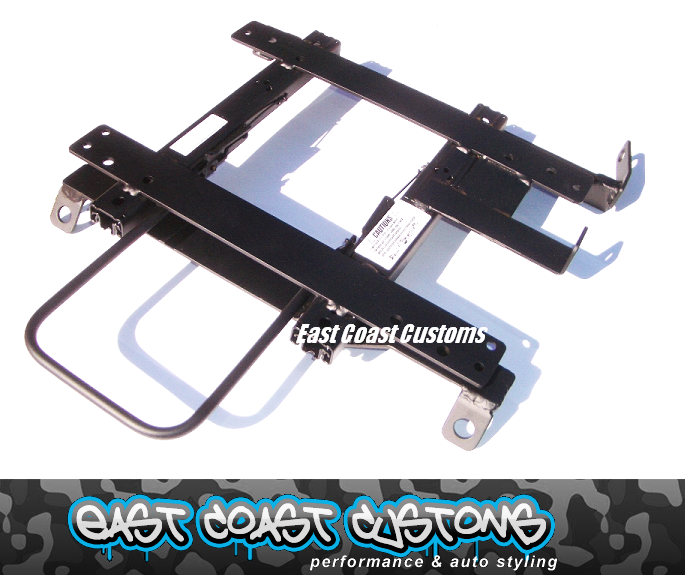 $220 delivered EACH
$420 delivered for a PAIR
***NOTE***
very shortly, i will also have ADR approved seats to match as well, and will be selling both seat and rail packages!!!!!!
if you are wondering if you side mount seat will fit our rails the answer is easy....simply measure across the back of the base you should get ROUGHLY
40cms
...then measure the distance between the mounting hoels on the side of the seat...they should measure ROUGHLY
29cms
apart
as far as bottom mount is concerned, if your bolt holes are the following dimensions, they will fit
40 x 26 cm 34.5 x 27.1 cm